Contact Us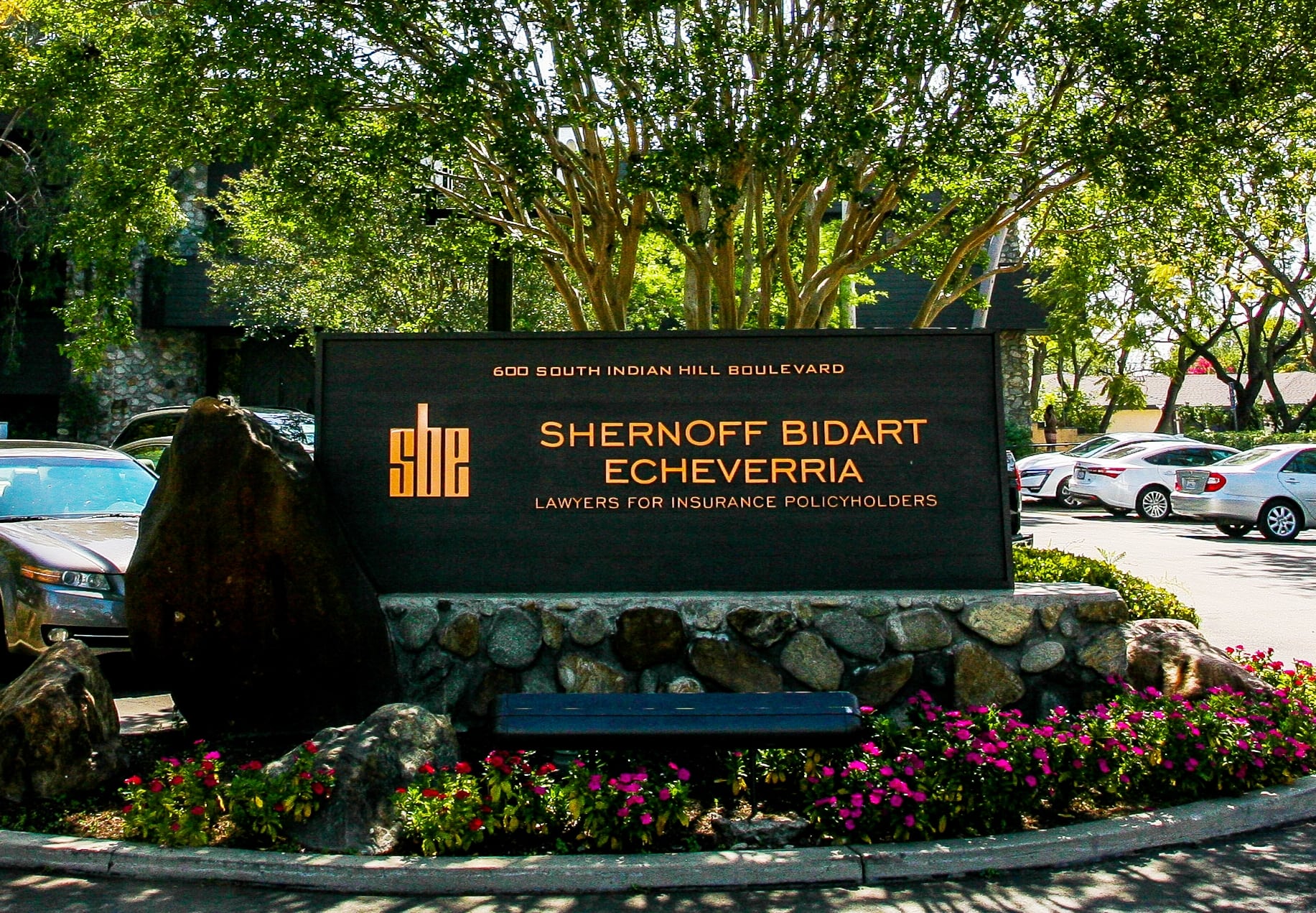 At Shernoff Bidart Echeverria LLP, our priority is winning cases for our clients. We believe our history of precedent-setting landmark cases speaks to our values of hard work, integrity and justice.
If you have been taken advantage of by your insurance company or if you have been injured in an accident, contact us now at (800) 458-3386, or use our contact form below and we will get in touch with you.
Find out for free if you have a case against your insurance company by completing the form.
Please call us to arrange a free consultation about your legal concern, or return our e-mail on this plage and we will get in touch with you. Contact Form >>
Individuals with media inquiries or advertising questions can reach out to the firm's public relations manager. Media Contact >>
Claremont
600 South Indian Hill Blvd.
Claremont, CA 91711
Toll Free: (800) 458-3386
Local: (909) 621-4935
Fax: (909) 625-6915
Email
Los Angeles
301 N. Canon Drive #200
Beverly Hills, CA 90210
Toll Free: (800) 458-3386
Local: (310) 246-0503
Fax: (310) 246-0380
Email