Categories:
Michael J. Bidart and Steve Sax Team Up to Benefit Pepperdine Law Students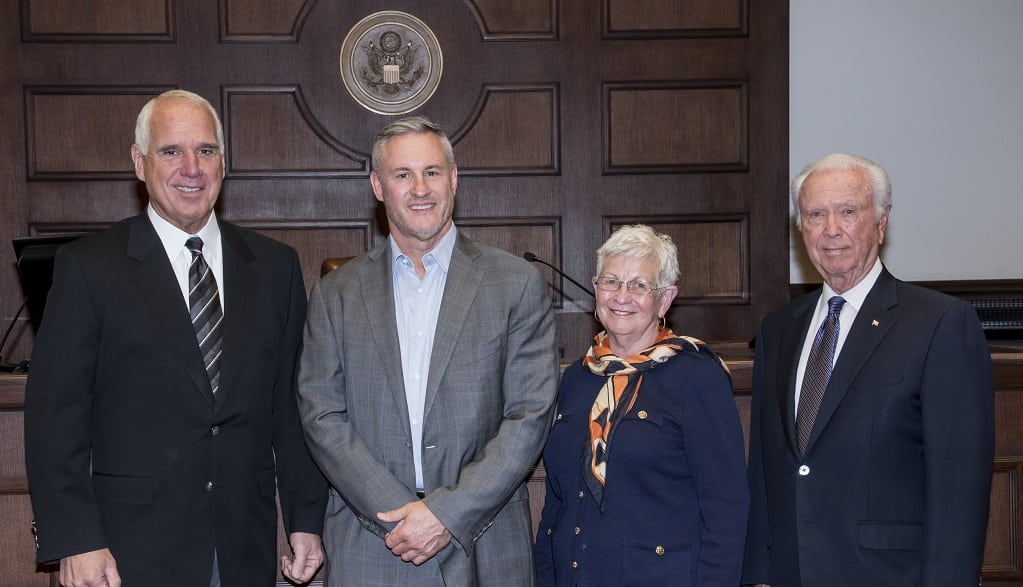 Michael J. Bidart and Los Angeles Dodger great Steve Sax teamed up to benefit students at Pepperdine Law School by creating the Stephen L. Sax Legacies for Justice Endowed Scholarship.
The scholarship fund was established in May 2016 with proceeds from a court settlement secured by Bidart, a 1974 Pepperdine Law alumnus. The scholarship could begin benefiting students as early as 2016.
"One of the best times to remember causes or loved ones is after a settlement comes in," says Bidart. "It's an opportunity to make the victory count for more. I have a great deal of respect and admiration for Pepperdine, a place that did so much for me, and I felt that Steve Sax would be receptive as well."
Michael J. Bidart is the Managing Partner of Shernoff Bidart Echeverria LLP and leads the HMO Litigation and Property/Casualty Departments. Mr. Bidart has developed the firm's health insurance practice by successfully prosecuting bad faith disputes against insurers and HMOs. His inexhaustible efforts were showcased in 1999 with a landmark $120.5 million verdict against Aetna over its refusal to pay for care recommended by the health plan's own in-network physicians. It was the largest jury verdict ever rendered against an HMO.  In the years following, he has prosecuted hundreds of medical insurance bad faith claims against all of the major HMO's in California. Last year, he avoided arbitration and obtained a jury verdict of $28.2 million against Kaiser for a cancer patient who was repeatedly denied an MRI, resulting in a reported appellate decision in Rahm v. Kaiser.
For more information, click here.