Categories:
Ricardo Echeverria Recognized as one of the Daily Journal's 2019 Top Plaintiff Lawyers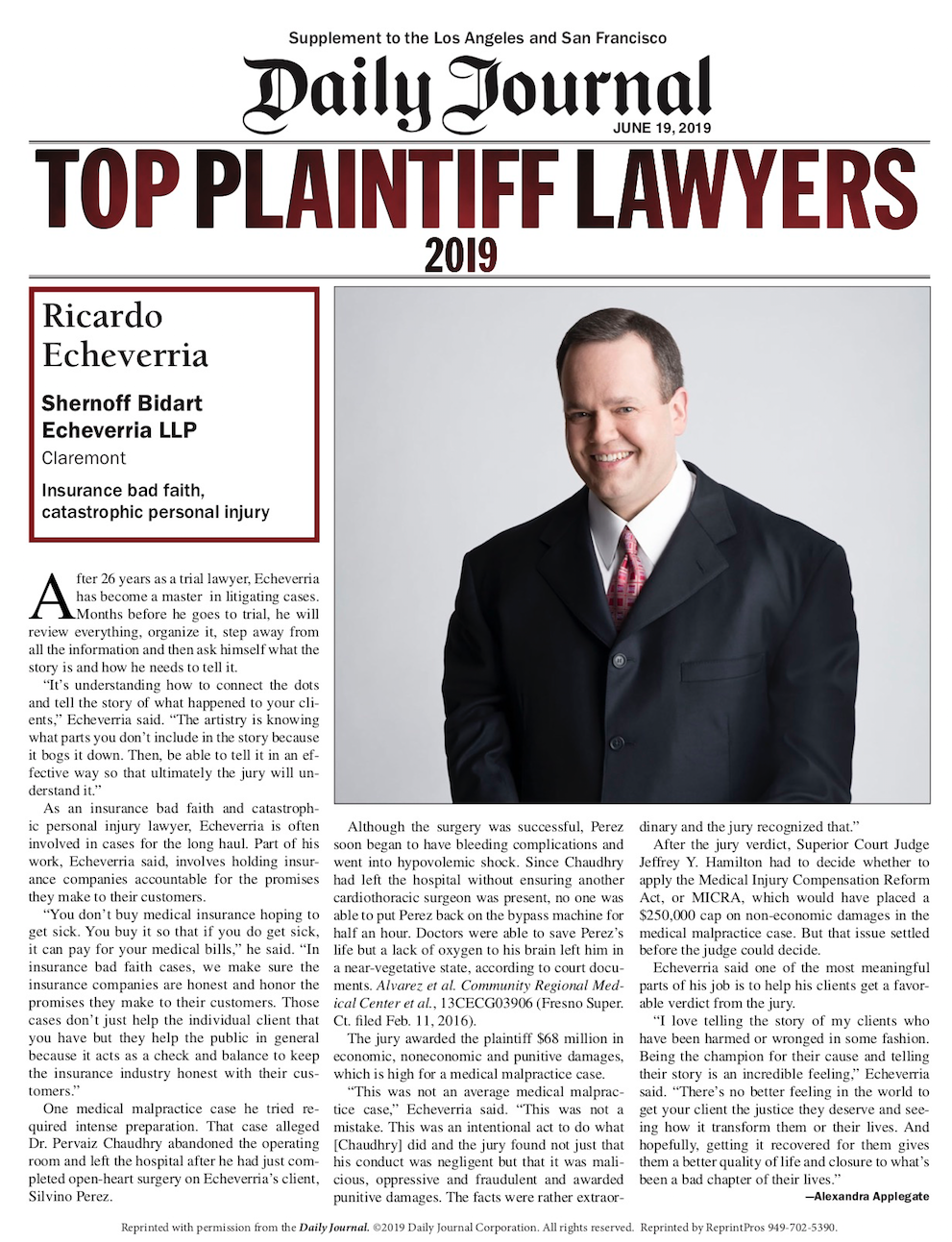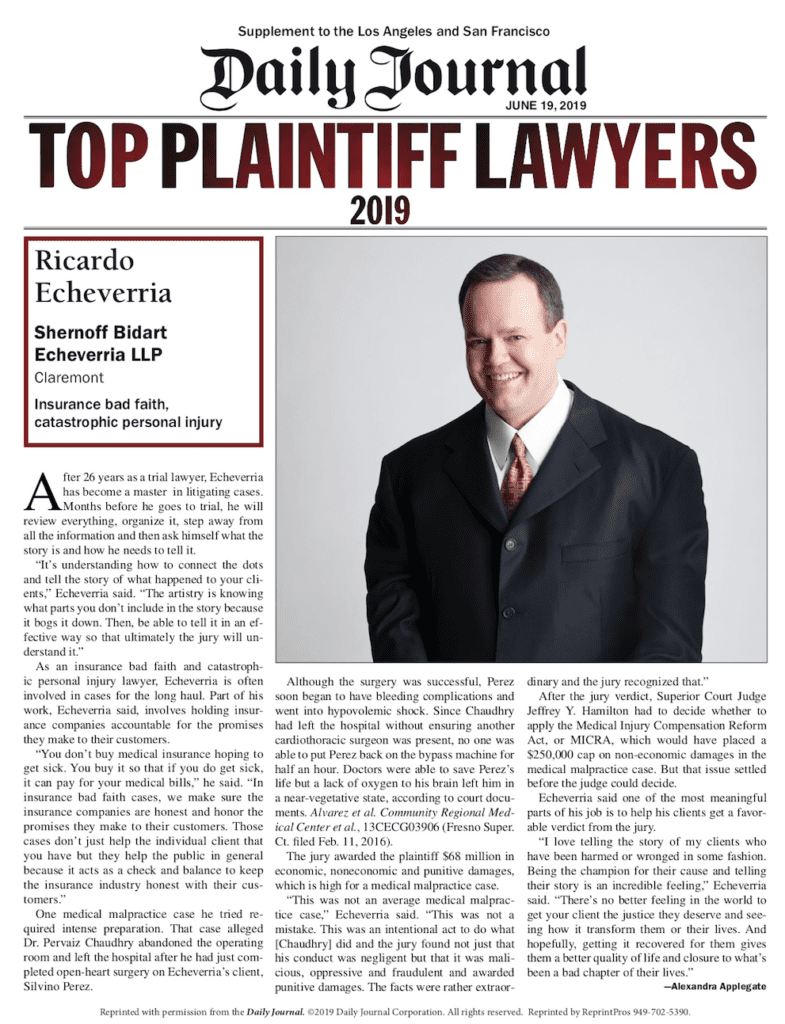 Claremont, Ca. (June 24, 2019)- The Daily Journal named SBE partner Ricardo Echeverria one of this year's Top Plaintiff Lawyers in California for his work in securing several multi-million dollar verdicts in the past year.
Mr. Echeverria was one of four lead trial counsel for the case regarding a man who was left brain damaged and in a vegetative state after a cardiologist left a gaping hole in his chest following open heart surgery.  He was able to secure a $68 million jury verdict for the family of Mr. Perez who will be in a near-vegetative state for life. Another case highlighted includes a $17 million jury verdict in a case involving a man severely injured after a forklift backed over him and led one of the largest trial lawyer associations in the country with nearly 4,000 members.
The Daily Journal recognizes 30 lawyers across the state who have brought single cases or multi-party actions in antitrust, labor & employment, environment, personal injury, privacy and data security, product defect and securities and financial fraud, using their legal skills to forge real and lasting change. 
About Shernoff Bidart Echeverria LLP
At Shernoff Bidart Echeverria LLP, we lead the nation in protecting policyholders from insurance companies' refusal to pay claims. The firm has been protecting the rights of insurance consumers, both individuals and businesses, for over 40 years after having set the legal precedent requiring insurance companies to act in good faith.