Categories:
ATTORNEY SPOTLIGHT – JASON SANCHEZ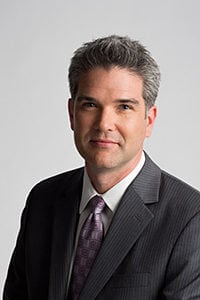 What year did you graduate law school?
2010
How long have you worked for the firm?
I've been with the firm for ten years. My time has been divided between doing public relations work, case intake and some paralegal duties. After passing the bar I joined the firm as an attorney full time.
What has your practice focused on?
Primarily on catastrophic personal injury cases. I have had a couple of insurance bad faith cases, one was a recession of a disability policy, and one was the recession of a life insurance policy.
What are some of your more memorable cases?
The Wiese case is particularly memorable in that I had the opportunity to work on that case from start to finish. I worked on the case when it was a potential case, I was assigned to it as the paralegal and after graduating law school I became the associate on the case. I attended some of the depositions and then I was able to help prepare it for trial, second chair the trial and see it all the way through to verdict.
Why be a plaintiff's lawyer?
I started out doing the PR for Shernoff Bidart Echeverria LLP and I saw the work that the attorneys did here. It seemed that we were helping people. It was not a matter of simply getting people some money to compensate them for the injuries they sustained or getting the money they should otherwise have gotten from their insurance company. We were helping people. We were holding insurance companies accountable and people that injured others accountable for what they did. And then what our clients received by way of compensation would take care of them for the rest of their lives. It seemed like a really noble cause. I saw what the guys did and I wanted to be a part of it. I became a father and to a large extent I wanted to be able to look my kids in the eyes and tell them "I help people."
About Jason Sanchez
Jason R. Sanchez has been an integral part of the firm since January 2003, helping to shed light on injustices suffered by our clients and to protect the rights of insurance consumers.
In practice, Mr. Sanchez has developed a passion for representing individuals in wrongful death cases, those that have been catastrophically injured as well as individuals who have been denied benefits owed to them by their insurance company. Most recently he was co-trial counsel in Wiese v. Athens Services, which resulted in a $2.3 million verdict on behalf of a 26-year Monterey Park Police Sergeant, who suffered traumatic injuries after being struck by a trash truck that pulled away from the curb and out into oncoming traffic.
Mr. Sanchez is also on the Board of Directors for Consumer Attorneys of the Inland Empire and the Board of Governors for Consumer Attorneys of California.