Categories:
ATTORNEY SPOTLIGHT – SAMUEL BRUCHEY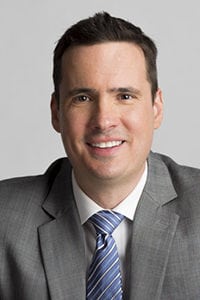 How long have you been with the firm?
I have been with the firm since 2007.
What did you do before joining SBE?
Before I became a lawyer, I worked for about ten years as a journalist. I earned a masters degree in journalism from UC Berkeley, then became a staff writer for a daily newspaper in New York called Newsday. Before that, I held several positions in marketing and communications in New York City.
Why did you decide to be on the plaintiff side instead of a big defense firm?
For me, the decision was easy: I wanted to help people. Like me, my mother became a lawyer later in life. She worked at a state office in Maine that provided free legal services to senior citizens. So from a young age, the importance of helping people, particularly those who cannot help themselves, has resonated with me.
I find it amusing that law school career counselors laud positions at big defense firms as if working to defend the interests of banks and insurance companies is like hitting the lottery. But there's nothing remotely appealing to me about helping these companies save money. I'd much rather be the one who makes sure that the rights of the little guy don't get trampled by the financial interests of corporate giants.
What has your practice focused on since you've begun working for the firm?
My practice has focused exclusively on insurance bad faith. I am currently handling a lot of cases involving income disability policies where insurance companies second-guess the medical opinions of treating physicians or unreasonably interpret policy language to cut off benefits or deny claims. These cases really upset me because they involve people who are disabled and can't work, and who are being taken advantage of by the company they trusted to protect them if things got bad.
Some of these cases involve policies that are were issued many years ago and promise valuable benefits – benefits the companies would never offer now, and wish they hadn't offered then. In situations like this, the carriers look for any reason they can find to deny coverage.
I also handle lots of life insurance cases involving policies that have unreasonably lapsed or been rescinded because the policyholder supposedly withheld information when they applied for coverage, or failed to tell the insurance company about a change in health before the policy was issued. These cases are especially offensive because people rely on life insurance to protect their family after they are gone. Life insurance beneficiaries have done nothing wrong. They are innocent third-parties.  But they lose out on the protection their loved one sought through no fault of their own.
I also handle health insurance cases involving bad faith denials of coverage or fraudulent misrepresentation of coverage; cases involving agent misconduct; and cases involving homeowners insurance for water, fire or business interruption losses.
Lastly, I litigate cases involving long-term care insurance. These cases are particularly rewarding because I stand up for the interests of the elderly or infirm. Long-term care as a book of business has not been as profitable as insurance companies had hoped. Seniors are living longer and holding on to their policies. When policies don't lapse, it cuts into the profit margins of insurers. So carriers are loath to pay claims on these policies.